Brian Strosser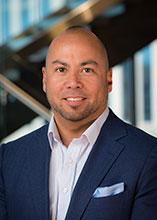 Brian Strosser has been appointed President at DLT Solutions, previously having served as the Chief Operating Officer since 2015. In this role, Brian leads DLT's business divisions including the company's technology practices, marketing, engineering, business development, and sales operations. He is responsible for the execution of DLT's strategy based on architecting, delivering, and supporting technology solutions to support the U.S. Government's mission through industry-leading partnerships with many of the top technology companies in the world.

Previously, Brian served as the Executive Vice President of Sales and Marketing at DLT. Leading marketing and five different sales divisions, he was responsible for exploring, building, and branding partnership and strategic opportunities to expand the company's customer base and revenue streams. Prior to joining DLT, Brian built a diverse background across various aspects of industry, including distribution, manufacturers and value-added resellers. Most recently, he worked for NetApp, Inc. where he held various leadership roles including the build-out and growth of their civilian and intelligence business units as well as their government channels organization.

Brian's other leadership experience includes roles at Sun Microsystems, World Wide Technology and GTSI Corp. In 2015, Brian was named to the FedScoop 50 in the Industry Leadership category based on his vision and proven leadership in bringing industry and government together to create solutions that work for the government.